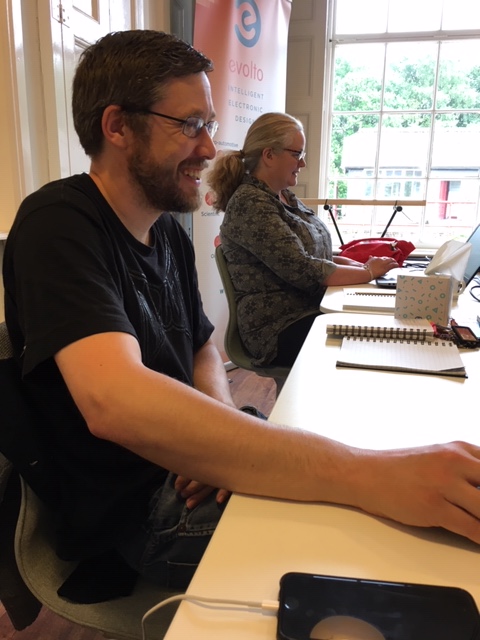 &nbsp
Educating Evolto: The Apprentice
At Evolto, we are committed to the development of our staff. There are currently two staff members in further education, and today's spotlight is on Elvis Shield.
Elvis has been at Evolto since November 2017, when he joined part time. During this time his coding skills developed under the guidance of CEO, Peter Hawkin. At the start of September 2018 Elvis joined the company full time as an apprentice. Since then, Elvis has been spending every Friday at Newcastle College, studying to be a Level 4 qualified Software Developer. The course entails 6 hours per week taught content, with an additional 2–3 hours spent at home or work to underpin his learning.
When the course is complete, Elvis hopes not only to have expanded his knowledge of coding languages, but also to have developed his methods for approaching challenges. Elvis has certainly learnt about facing challenges head on—he hadn't written an assignment since leaving school about 25 years ago, and he found the whole process pretty daunting, particularly the referencing of external sources. However, the hard work has clearly paid off as so far all of Elvis's work has achieved a mark of 60% or above!
Elvis found it hard to say what has been his favourite part of the course, as he has enjoyed it all. One of the best aspects, however, has been meeting other people who are also relatively new to the industry, and realising he is not alone with his fears, worries and not being able to make sense of all the jargon. This has been an invaluable boost to his self-esteem, and his own belief in his ability to code.
The impact on Elvis's role at Evolto has been significant. Elvis feels that the main area he lacked confidence was not the coding itself, but the terminology and jargon used. He now feels he has a far greater understanding of discussions in the office, and can use the jargon himself with the best of them. This makes Elvis feel much more a part of the company, and more confident to present his own ideas and input.
As a testament to how much Elvis has enjoyed his course, his aspirations are not only to progress to the next level of software engineering, but ultimately to earn a degree. We're sure this is well within his capability and look forward to supporting him all the way.
Elvis is not all study and work: interestingly he can dislocate both shoulders, and when he was born he died not once, but twice (happy to say he's definitely alive now). His choice of brew is tea or coffee, strong, with milk, plus one!
&nbsp
2:1 or higher? Not at Evolto!
I recently saw a genuinely interesting advert for a software engineering position. The long list of essential and desirable requirements included all kinds of niche skills: sector specific knowledge, experience of EC standards, etc. Despite the demand list, I was actually a very good fit for the position…until I noticed a little sentence at the bottom of the advertisement stating "2:1 or higher". Now if I were interested, my 2:2 wouldn't put me off applying, but I wonder how many great candidates are put off by the "2:1 and up" culture that exists in engineering recruitment?
At Evolto we work on some amazing projects in the fields of scientific instruments, computer vision and robotics; yet we have not one "2:1 or up" between us. We're proud to explore the potential of our staff and invest in their ongoing development regardless of their educational background. So if you're passionate about computing but don't have a piece of paper to prove it, please get in touch.
Peter Hawkin, CEO, Evolto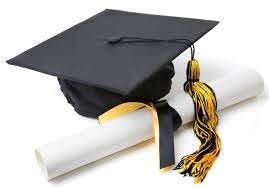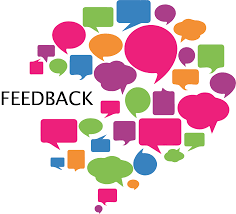 &nbsp
Constructive Feedback
The delivery of feedback can be daunting for both the giver and the receiver, but is an important part of running a growing, or indeed any, business.
Feedback, when first mentioned, is often thought of as a negative form of communication. If feedback is delivered incorrectly, it will only be negative. However, when delivered at the correct time and in the right way even unfavourable feedback can be received as a positive experience—an opportunity to learn, develop and move on rather than feel demotivated and demoralised.
We all want our staff to grow and develop, both for themselves and for the business. To assist with this, we can use regular constructive feedback to show them the right direction. Delivering feedback regularly means it's not an alarming bolt from the blue, rather a normal part of the working week.
Employers often forget that when a business is performing as expected (or better) it's important to feed this back to the staff, so that they are aware they are performing! It may be obvious to the employer, but not always to the employee. This element of feedback can be even more powerful for new members of staff, who, in the initial stages of their employment, may be feeling insecure, uncertain and lost. Feedback can help settle them in and turn them into even more productive members of the team.
However, the recipient of the feedback must be open-minded, willing to listen and learn, and understand that the feedback is not someone "having a go"; the purpose instead is to help you become even more competent than you already are. Even the best feedback provider cannot help someone who does not want to help themselves first.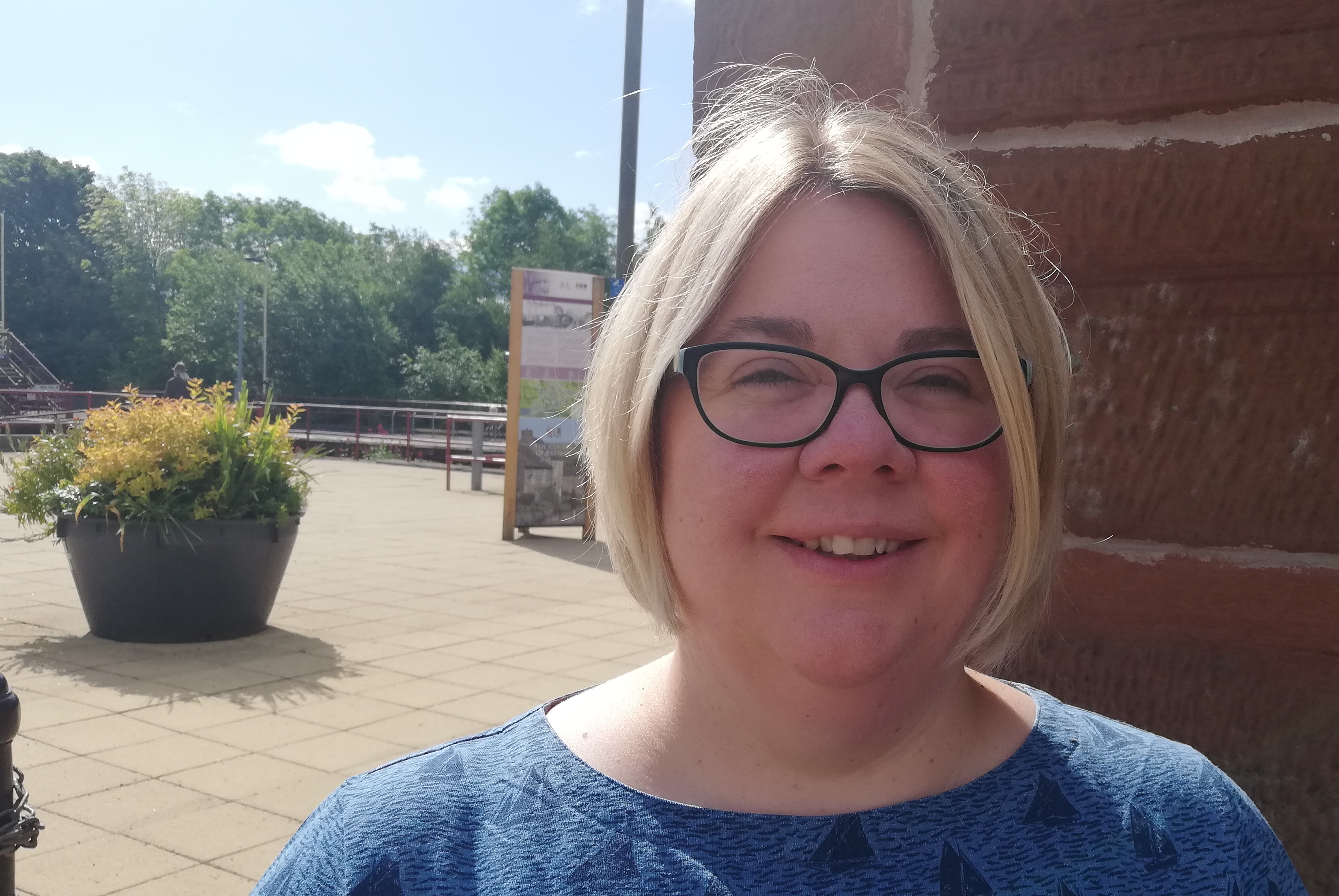 &nbsp
Educating Evolto: The COO
Ruth Hawkin is the COO (Chief Operating Officer) at Evolto, and came to the company when CEO and husband Peter Hawkin decided it was time to drive some growth at Evolto.
Ruth is studying for a Charted Manager Degree Apprenticeship; it leads to a BA (hons), as well as Chartered Manager status through the Degree Apprenticeship, with the added bonus of a CMI (Chartered Management Institute) level 5 Diploma! Ruth is studying at the University of Cumbria—a handy trip by train from Evolto HQ.
Ruth spends one day a week at university, plus a portion of her working week training on the job—although in reality, most of what Ruth does in her current role supports her studies. As well as those commitments, it is also necessary to dedicate a fair amount of time, outside of work, to reading and to writing assignments, as you would expect from degree level study. There are six main areas of study on the course: from operations to strategy; business development; marketing; technology and innovation; personal development; and work-based learning.
For Ruth, the best thing about the course is its practical application. She says "it's great that everything we are learning about is then explored in the context of the businesses we are working in. It's not a purely academic exercise but applied in my real world!". Ruth also finds it extremely valuable to be studying with people from a range of different industries, sharing a broad spectrum of knowledge and experience.
Amongst the many challenges of this study, the hardest thing so far has been fitting in writing assignments around working full-time, volunteer commitments and an energetic young family! Despite these hurdles, and although it's only early days as Ruth is only just starting her second year on the course, if it continues to go well Ruth is hoping to progress on to an MBA programme.
Ruth's studies are having a huge impact on her role at Evolto. She came into the role with a background as a Design Technology teacher. Ruth looked for a course to add some expert business knowledge to her many transferrable skills. This course has exceeded her expectations in building knowledge, skills and confidence. Ruth is already applying her learning to drive growth at Evolto, and is very happy to say that we can already see an impact in terms of increased turnover.
As well as all this work and learning there is plenty more to Ruth: she once built her own electric guitar (from scratch); and is also a published knitting designer! Her brew of choice is tea, strong but milky.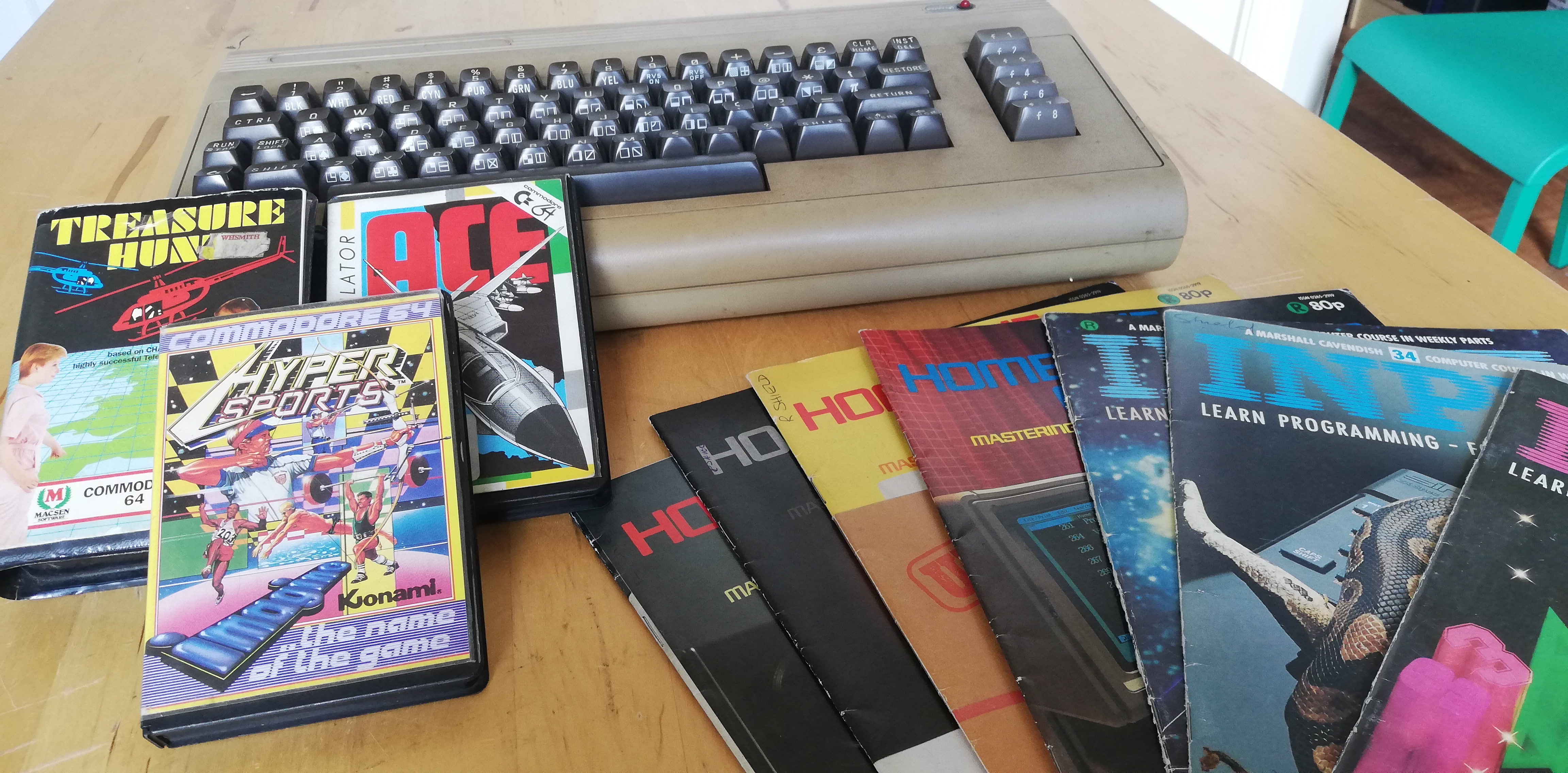 &nbsp
Elvis' Coding Journey
Elvis was only six years old when the coding bug first bit him – back in 1984.
His Dad bought Elvis a Commodore 64 to share with his brother, the first computer they had ever owned. It quickly became apparent that Elvis had an interest not just in playing the games, but how the system worked as well. The family therefore subscribed to magazines such as "Input" and "The Home Computer Course". Elvis used to sit and type the code from the magazines into his C64, and then tinker with the code to change the game, and see what different effects he could create. These magazines also taught Elvis and his Dad the programming language needed to code their own games for the C64. This carried on for a number of years, with Elvis's confidence increasing as his knowledge built up.
Father and son eventually upgraded to a Commodore Amiga 500. There were no magazines for this system, so things were not as easy, but again Elvis happily tinkered away, writing simple programmes and altering pre-existing ones with the support of his Dad. They also tried writing code for making their own simple games.
After that, coding fell by the wayside as Elvis discovered games consoles. It wasn't until 2001 that Elvis owned a PC again; but it took his daughter starting school in 2017 to return him to the coding arena. His daughter began to learn coding at school, and Elvis wanted to be able to help her, and then re-found the joy of it for himself. He began teaching himself C++, and then a chance conversation with Evolto CEO Peter Hawkin in the school playground led to a part time job at Evolto for Elvis. This subsequently led to a full time job on an apprenticeship and the rest, as they say, is history!
Elvis was reminded of all of this when Peter shared his first ever piece of published code with us recently: Learn more here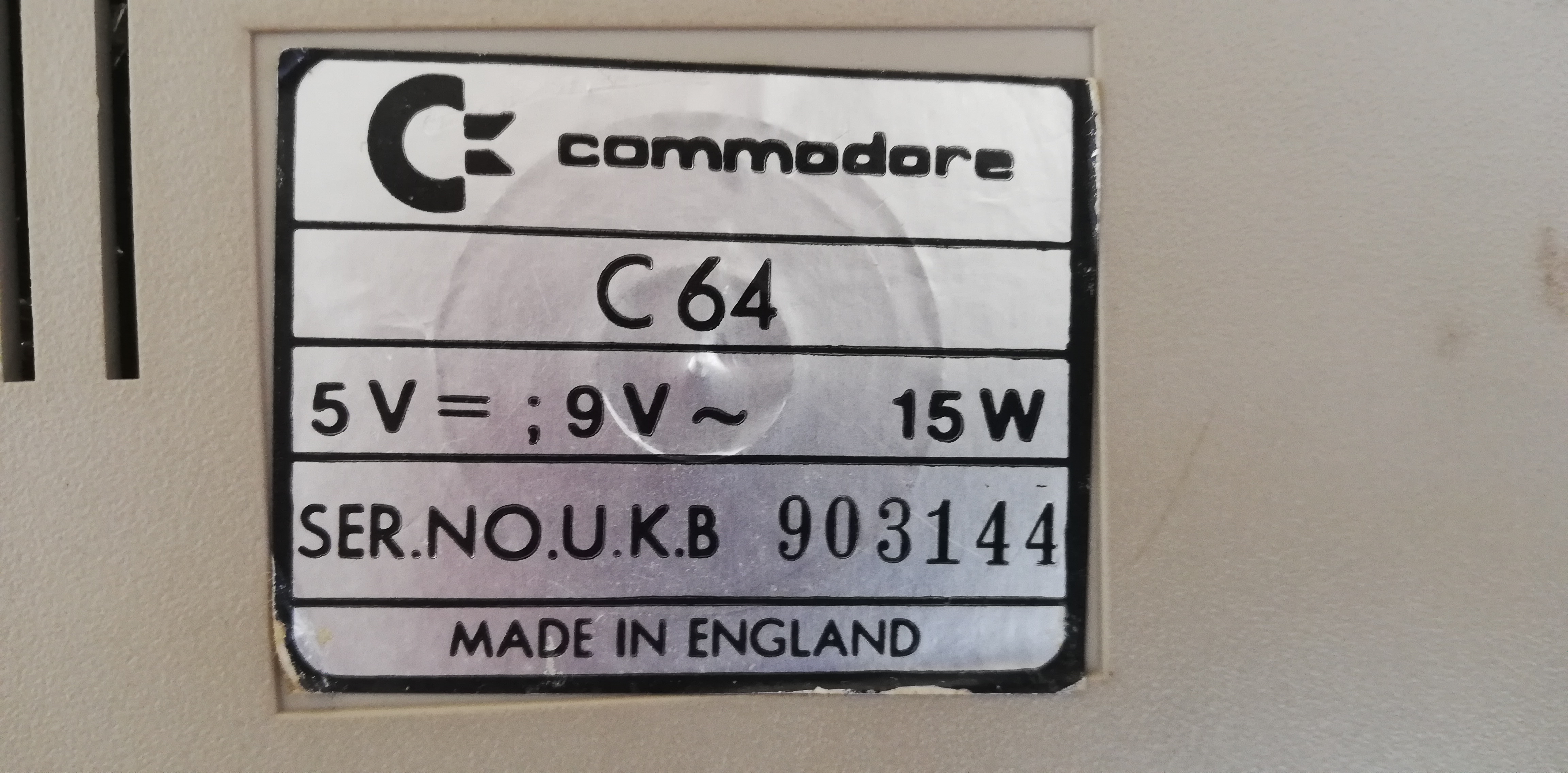 &nbsp
The Right People
"We finally have the right people to push ahead with our vision"—how many times have we heard a CEO say this, or similar? I can understand the principles behind the utterance: to motivate a new team; to justify a reorganisation; to reassure those left behind after a cull; but I've always found it bemusing that a CEO would stake the future of their business on a set group of individuals. Don't people leave? Get ill? Have days (months, longer) off? Yes, they do…even the "right people" are not the right people 100% of the time, and we can be damn sure that the CEO isn't either.
If we're not the right people, how can we ever push ahead with anything? It's actually pretty simple…
First, we care about our people if they are having an off day, they are thinking about leaving, or their minds are elsewhere. They're not being disloyal or disingenuous: they're just being people. More importantly, we provide them, and thus our business, with a safety net. And that safety net is process. By turning our vision into a sequence of steps anyone can follow, we create an environment for our people to grow and be creative, without gambling on them being robots with 100% uptime.
People may come and go, but the process is here for the long haul.
Peter Hawkin, CEO, Evolto